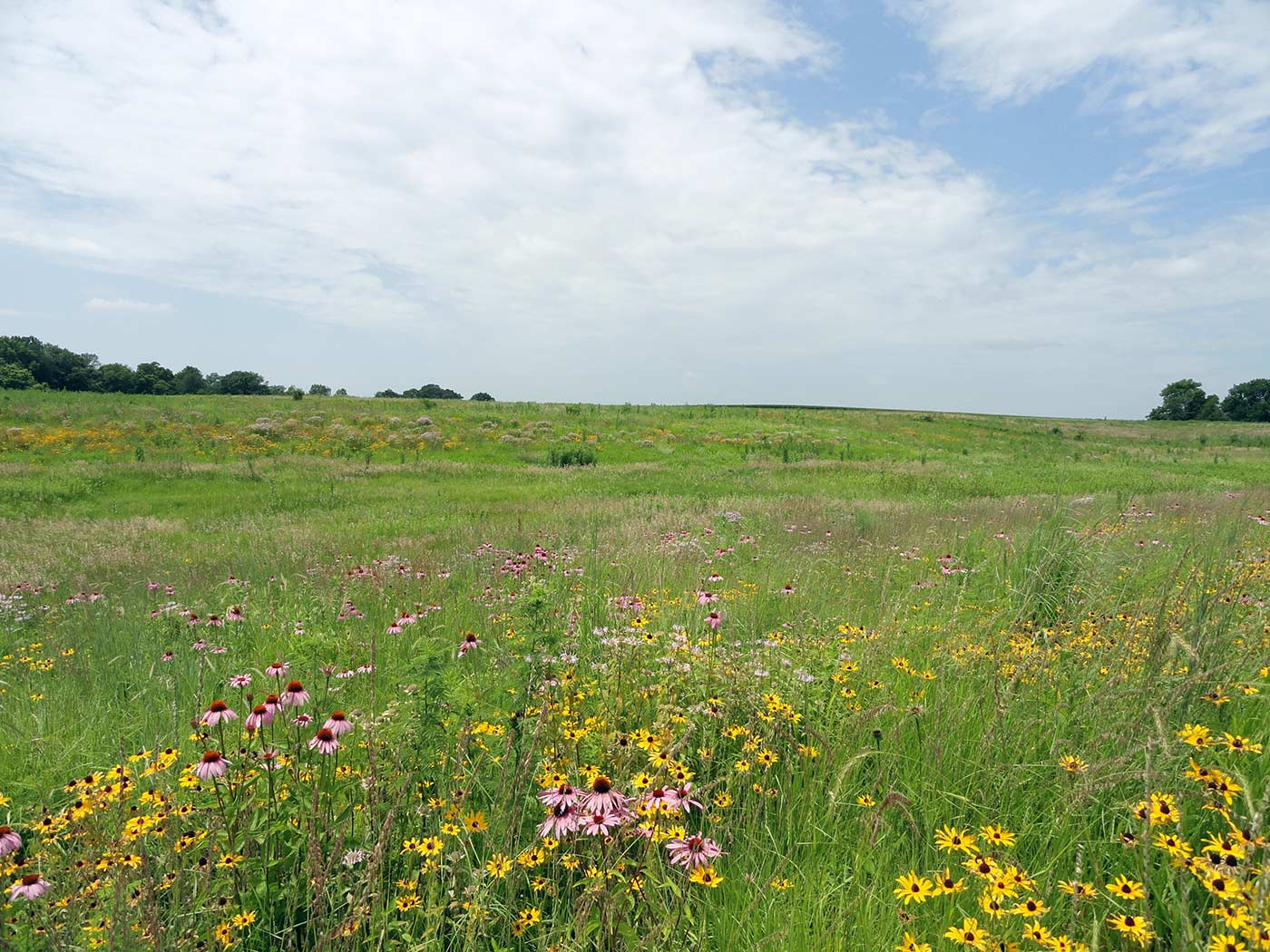 All Native Seed, LLC (ANS) was established in response to an undeniable demand for native grass and forb seed used by parent company FDC Enterprises, Inc. (FDCE). The same seed that FDCE has used to establish over 370,000 acres since 2003 is now available for purchase through ANS.
About Our Seed
Why does our seed germinate and grow faster than other seed?
While planting with quality equipment that is properly calibrated and set to plant at the correct depth is vitally important, the seed that is put through the planter is equally as important. Getting seed to germinate and grow as quickly as possible is important for both customer satisfaction and to compete against annual weed growth.
We have been perfecting our seed specification requirements since 2003. We have set a new standard for seed processing that takes into account various needs such as stratification, scarification and seed cleaning.
Additionally, we have worked with one of the best seed treatment companies in the world to develop our proprietary BOOST treatment. This mix of micronutrients has been specifically developed for our native grasses and forbs. Lab testing has shown that coating our seed with BOOST increases seedling vigor and survival by up to 400% over non-treated seed.
While BOOST is not available for purchase, we do include it as part of our establishment service free of charge. Please be sure to ask about our establishment services through our parent company FDCE.
Professional Consultation
When you order seed through ANS you will have access to our professional CRP establishment staff to answer any questions you may have regarding seedbed prep, planting, results expectations and on-going maintenance. You will receive guidance and advice from team members who have personally planted over 370,000 acres of CRP across 26 states since 2003.