How to Buy Seed Mixes for CRP
The Conservation Reserve Program offers a great opportunity for farmers and landowners to rent out sensitive and underperforming land. In addition to receiving rental payments based on market value, contract holders are also reimbursed for much of the cost involved in establishing CRP. 
That includes the cost of seed. However, not just any seed can be planted in CRP. Contract holders must buy compliant CRP seed mixes that meet the requirements of the state they live in, as well as the CRP practice they are enrolled in. 
Sound complicated? It doesn't have to be. 
At All Native Seed, we make it easy to buy the right CRP seed mix for your needs. We offer CRP seed mixes developed by the FSA and NRCS, as well as our own NRCS compliant seed mixes. Whatever type of mix you purchase from us, you can trust that it's of the highest quality. 
Ready to buy your CRP seed mix? Choose one of the options below 
Why Buying the Right CRP Seed Mix
Matters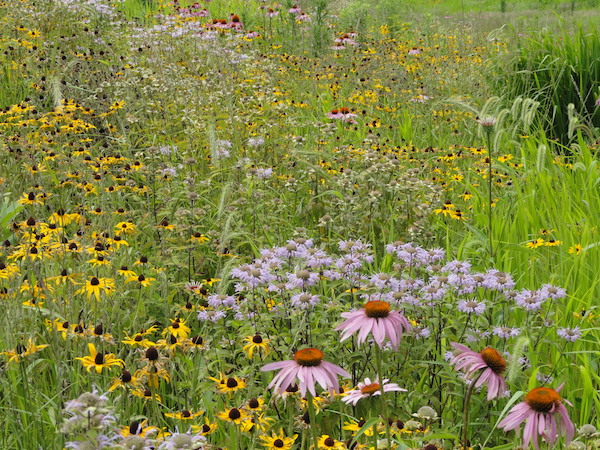 Not all CRP seed mix is created equal. Even if you purchase the right type of seed for your state and practice, your results may suffer due to poor quality. Low quality CRP seed is often poorly cleaned and under-processed, greatly reducing your chances of successful germination, and it may even clog the equipment used to plant it. 
The CRP seed offered at All Native Seed is reprocessed to enhance purity and greatly increase seed germination. Additionally, all of our seed has been tested for Palmer amaranth. This destructive weed can ruin the establishment of new CRP land. 
When you're trying to figure out where to buy CRP seed mix, don't just buy from the first vendor you find. At All Native Seed, we have more than 100 years of combined experience developing seed mixes, establishing CRP, and working with the FSA and NRCS. 
Need Additional Assistance?
Purchasing CRP seed is only the first step of the establishment process. After that, you'll need special equipment to plant the seed. An herbicide plan will need to be developed and carried out too. Meanwhile, all purchases and actions will need to be properly documented and submitted to FSA for cost-share reimbursement.  
The last step proves particularly frustrating for new enrollees. The good news is, there is a simpler way to establish CRP. All Native Seed's parent company FDCE offers turnkey CRP solutions that handle the entire process for you. 
That includes seed purchasing, planting, herbicide, documenting, and report submission. Best of all, thanks to CRP's cost share reimbursement, most of the cost can be covered by the program. 
If you're already growing frustrated figuring out where to buy CRP seed, it only gets more complex from here. Save yourself the trouble and contact FDCE by clicking here.