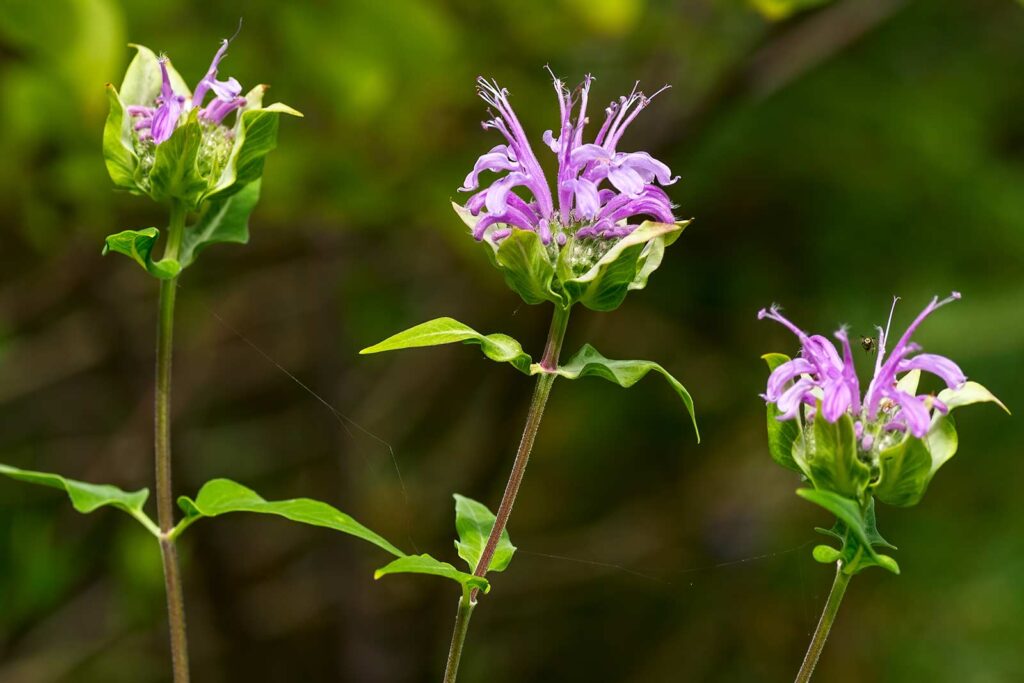 This signature purple flowered plant may be familiar to you by its wide use in teas and dried flower arrangements. Wild Bergamot is also a resilient native plant that grows in almost any condition (except for the wettest of soils) and is a favorite among bees and butterflies.
When selecting a seed mix containing wild bergamot, it's important to select at least two other colors for its bloom period to maximize diversity and attract as many pollinators as possible.
Plant characteristics
This perennial plant grows distinctive light purple, sometimes pink, flowers that bloom best in the summer months and into September. It grows to between two and four feet, and is a member of the mint family—probably why it makes for such great teas!
Growing conditions
Wild Bergamot loves sunshine and rich, heavy clay soil but can be grown in sandier, drier soil or partial sunlight.
Native area
Fields, thickets, roadsides and woodland borders can all be successful areas for Wild Bergamot. It is usually found on floodplains, shorelines, or woodland edges in rich, moist soils with full sun to partial shade.
Let us help
When you order seed through ANS you will have access to our professional CRP establishment staff to answer any questions you may have regarding seedbed prep, planting, results expectations and on-going maintenance. You will receive guidance and advice from team members who have personally planted over 450,000 acres of CRP across 26 states since 2003.
Please be sure to ask about our establishment services through our parent company FDCE.