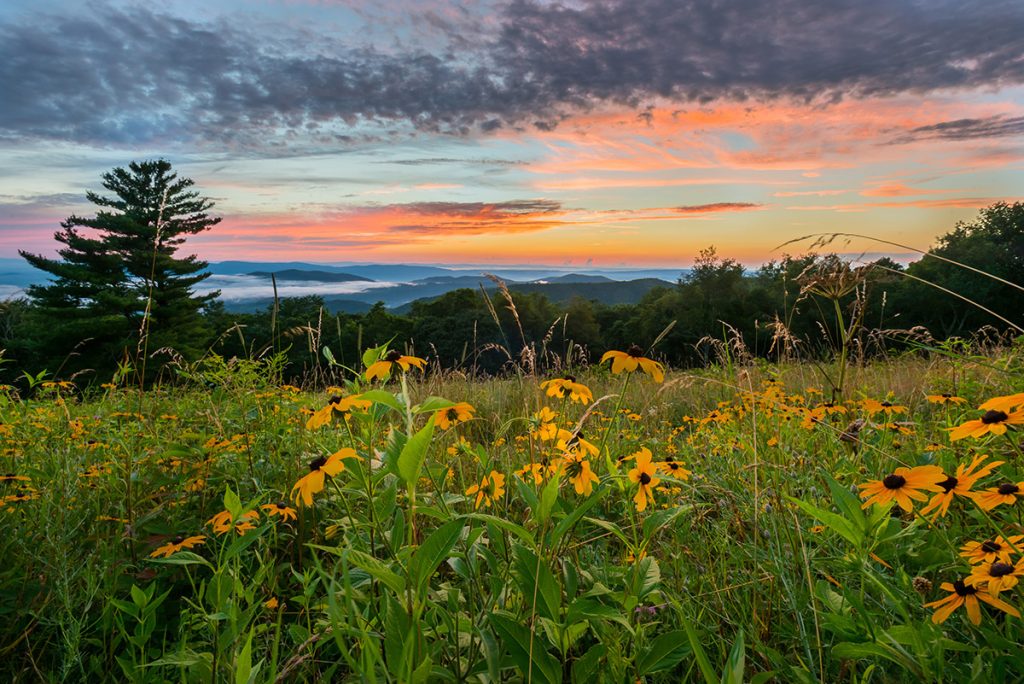 When selecting seeds for your Conservation Reserve Program (CRP) project, choosing the right type of plants is imperative to your success. This means not just picking the right species to suit the goals of your conservation practices, but also ensuring that your plants have the appropriate lifespan.
When you decide to enroll in CRP an NRCS conservation planner or partner will develop a seed mix that meets the criteria of your enrolled practice. The planner will also take into consideration your geographic location to select species suited for your area. Understanding what makes up a robust, high-quality CRP seed mix will help you be successful in the establishment process.
There are three life cycle categories that all plants fall under: annuals, biennials, and perennials. In this post, we will describe each category to give you a better understanding about the plants be prescribed for your CRP project.
What's the difference between annuals, biennials, and perennials?
Annuals
As suggested by the name, annual plants are species that germinate, flower, and die within a single year. Their life cycle is completed over one growing season, with germination taking place during the spring and flowering during the summer.
Biennials
Biennial plants live their entire lifespan over the course of two years rather than one. The plant will be in the vegetiative growth in the first year, however most won't fully flower until their second growing season. Once the parent plant dies, many biennials will continue to repopulate over the following years thanks to the thousands of seeds they release over their lifespan.
Perennials
Unlike annuals and biennials, perennials can live three to five years or longer, depending on the species. During the first two years, much of their growth occurs below the surface of the soil to establish a strong root system. From there, perennials can grow and return year after year.
What kind of plant is best for CRP?
Because contracts are long-term, typically 10-15 years, perennials are usually the right choice for most CRP projects. Since they can regrow for years, they require little maintenance compared to annuals or biennials. Some perennials like grasses can reproduce for well over 10 years, returning again and again with little effort on the part of the landowner.
During the winter, after the flowering plant has died, perennials go dormant to preserve themselves until the next growing season. While this means they are stable over the long-term, it is also important for new participants to keep in mind that they likely won't see full growth potential with their perennials until after the first few years.
That said, some biennials are often included in CRP seed mixes to add diversity and other benefits. For example, black-eyed Susans are a biennial plant often used in CRP. While there are annual and perennial varieties, they are typically grown as biennials. As pollinating plants, they are perfect for attracting helpful pollinators like bees and butterflies for projects like the Pollinator Habitat Initiative (CP42).
While annuals are not typically included for CRP projects, they are sometimes added as a cover crop to aid in establishment, reduce erosion and minimize weed competition.
Get a CRP seed mix to fit your project
At All Native Seed, we offer customized CRP seed mixes with biennial and perennial species to produce the best results for your project. Since 2003, our CRP experts have been developing high-quality, NRCS and FSA-compliant seed mixes. All our seeds have been reprocessed using the most advanced technology to enhance purity levels and test for noxious weeds like Palmer amaranth. This gives you the best chance of a successful stand.
If you're looking for the best CRP seed mix for your project, reach out to us at ANS. We can help you select the right type of seeds and even assist with establishment, herbicide application, and more in conjunction with our sister company, FDCE. Reach out to us today to learn more!