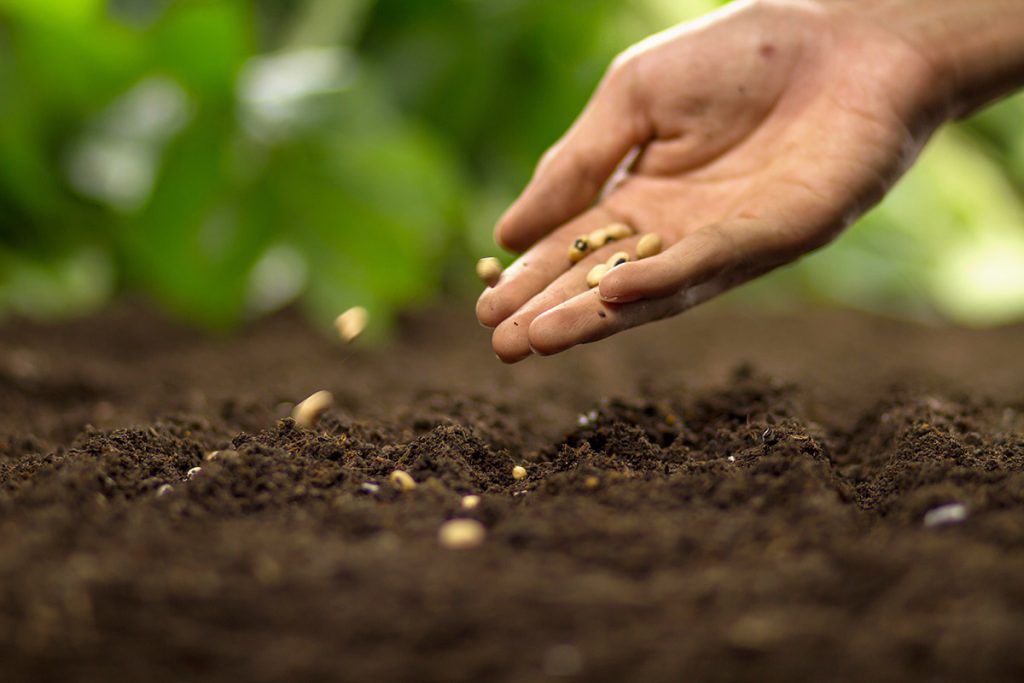 The seed mix you choose for your Conservation Reserve Program (CRP) project is critical to your success. In fact, the biggest mistake many first-time CRP participants make is using low-quality or unsuitable seed mixes for their CRP project.
While your establishment method is critical to a strong stand, the seed you use is equally important, if not more so. If your seed is poor quality or unable to germinate, you could miss out on an entire growing season.
Not all seed suppliers are the same, so it's important to understand what you're getting when you purchase a seed mix for your project. Aside from the type of seed used, there are many other elements that factor into a good seed mix. This includes processing methods, treatments, seed tags, and more.
Why Purchase CRP Seed Mixes from All Native Seed?
At All Native Seed, we have spent decades perfecting our CRP seed mixes, so we're confident that the seeds we provide are first-rate. Read on to learn more about how we design our seed mixes to ensure the best possible quality and value.
We sell only high-quality seeds and processing methods
All the seed we use in our mixes is of the highest quality available on the market. In addition, we apply advanced processing methods to our seeds to ensure the fastest germination and growth.
They're NRCS and CRP compliant
When it comes to your CRP project, the seeds you use must be compliant with NRCS guidelines and your contract specifications. Especially for new CRP participants, understanding the regulations and requirements for your seed mix can be complicated. That's why at ANS, we only provide seed mixes that are compliant with CRP and NRCS standards.
We offer custom and standard mixes
In addition to meeting NRCS and CRP requirements, your seed mix also should contain specific plant types and species related to your specific CRP project. For example, if you are enrolled in a pollinator-focused CRP practice, you'll want a seed mix containing different wildflowers to attract pollinators. With ANS, we offer both standard and custom mixes designed for your particular project.
Our proprietary BOOST treatment
ANS has developed our own seed treatment called BOOST, a mixture of micronutrients specially designed for our native grass and forb seed mixes. Tests have proven that our BOOST treatment can increase seedling vigor and survical by up to 400% over other CRP seed mixes on the market.
Having partnered with one of the best seed treatment companies on the globe to create this treatment, we include this with our establishment services for free through our sister company, FDCE.
We provide hard and electronic copies of seed tags
For all CRP projects, seed tags are required for reimbursement purposes. Seed tags indicate the species name, variety, and origin, as well as other important information about your seeds, like purity and PLS. They also indicate whether your seeds contain any percentage of noxious weeds.
At ANS, we provide hard and electronic copies of seed tags for all our mixes. This helps to simplify the documentation process, so you get reimbursed faster. Since all our seed mixes are tested for Palmer amaranth and other harmful species, you can be confident that your ANS seeds are weed-free.
We're an experienced company you can trust
Along with our sister company, FDCE, All Native Seed has been developing the highest quality CRP seed mixes on the market since 2003.
For nearly three decades, we have been creating seed mixes and helping our customers establish strong stands for their CRP projects. Our customers know that they can trust us to provide the best seed mix, as well as the expertise and skill they need to get their CRP obligations fulfilled.
If you're looking to start your CRP project, reach out to us at All Native Seed. We can prepare the perfect seed mix for your specific needs and assist with any questions you may have about the establishment process. Contact us today!