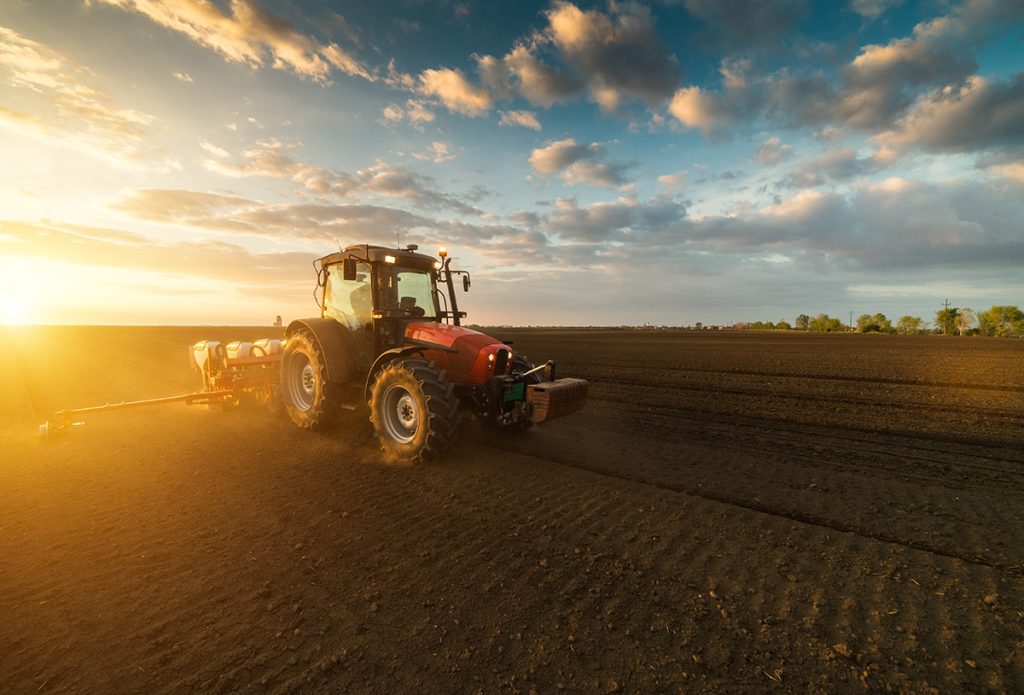 When establishing Conservation Reserve Program (CRP) practices on your land, using a high-quality seed mix is imperative. CRP has certain specifications for the seeds you use depending on your state and CRP practice, so choosing a compliant mix is mandatory for your project.
But even with a compliant blend, not all seed mixes are created equal. With a low-quality seed mix, you could face slow growth, difficult germination periods, and a lack of consistent establishments.
A quality mix will help ensure your seeding is successful and your establishment is strong. Read on to learn more about why choosing a first-rate mix can make or break your CRP project.
A high-quality mix includes diverse and native species.
The seed mix that you purchase shouldn't just meet the requirements of the NRCS. A productive, high-quality seed mix will also contain a mix of diverse and native species, suitable for your region, your CRP practice, and your project goals.
For example, if you are participating in a pollinator habitat practice like CP-42, you will want your seed mix to contain wildflowers of different colors and blooming periods.
It should also include pollinator-friendly species native to your area. That way, diverse and native pollinators will become attracted to your land for a mutually beneficial relationship.
Your seeds will germinate faster.
The success of your seeding depends on a variety of factors. The timing, preparation, and environment all play important roles. For example, too much moisture in the environment can cause rotting seeds, while mowing in preparation for seeding allows seeds to receive the proper amount of light for growth.
But the type of seed also determines how fruitful your germination will be. High-quality seeds should be tested for purity levels and germination, to ensure the best chance of success.
In addition, a proper seed mix should be processed using scarification, seed cleaning, and stratification practices. These practices help improve germination rates even further for a more effective seeding.
You can avoid the risk of planting intrusive weeds.
As you work on establishing your CRP project, the last thing you want to deal with is weeds. Noxious weeds can quickly become out of control on your land and ruin your project.
A high-quality seed mix should be thoroughly tested for noxious weeds like Palmer amaranth and other pigweed species. Otherwise, you run the risk of destructive species of weeds running rampant on your land. This can quickly lead to a failed establishment.
High-quality seed mixes ensure a successful CRP establishment
As you can see, a top-notch seed mix is essential to getting your CRP project started off right. With a quality mix, you not only increase the likelihood of successful germination. You can also avoid the threat of weeds and enhance your local ecosystem.
If you're in need of a high-quality CRP seed mix, look no further than All Native Seed. We've been developing NCRS-compliant CRP mixes since 2003 with a success rate of over 97%, containing diverse native species and processed specially for successful growth.
As well as using techniques like scarification and stratification to improve germination, we provide both print and digital copies of seeds tags required by the USDA for reimbursement. This helps reduce the complexity of the documentation process which can be difficult to navigate, especially for new CRP participants.
And we can do more than just provide the seed. Our team of experts can assist you with any issues or questions you have about your CRP project. We can even help with seeding, documentation, and establishment on your land through our sister company, FDCE. Ready to learn more? Reach out to us today!