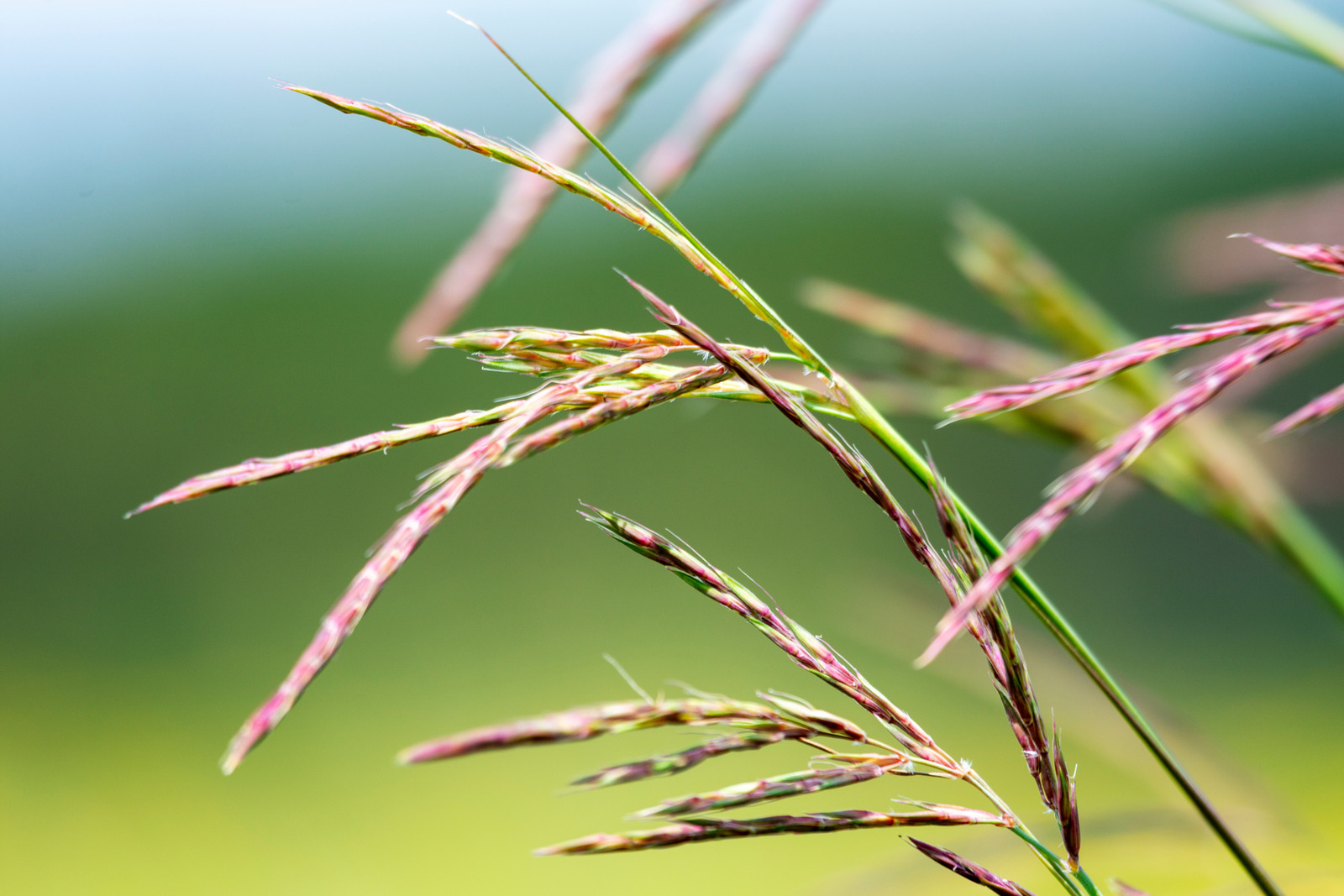 Big Bluestem is a native grass species native to North America and common amongst many CRP mixes you'll find. Renowned for its robust root system and striking blue-green foliage, this native grass species plays a pivotal role in curbing land erosion, restoring degraded landscapes, and fostering local ecosystems. Its frequent use in land conservation projects underscores its significance as a natural solution for stabilizing soil, enhancing agricultural practices, and promoting biodiversity.
From land erosion control and improved soil structure to being a wonderful source of nutrition for wildlife, allowing for better crops and less nutrition leaching overall.
Aiding in land restoration
In land restoration projects, Big Bluestem plays a vital role in rehabilitating degraded landscapes. Its ability to stabilize soil and promote natural vegetation growth aids in reviving ecosystems that have been subjected to deforestation, mining, or other forms of land disturbance.
What are some other seeds that might go into a CRP mix with Big Blue Steam?
Switchgrass: Like Big Bluestem, switchgrass is a native warm-season grass with deep root systems that aid in erosion control and stabilizing soils. It also provides excellent wildlife habitat and is often used for biomass production.
Purple Coneflower: Including native wildflowers in the seed mix can enhance biodiversity and provide food sources for pollinators. Purple coneflower is well-suited for this purpose and contributes to the overall beauty of the area.
Little Bluestem: This native grass is known for its drought tolerance, making it suitable for various soil types. It complements Big Bluestem by adding diversity to grassland ecosystems and offering nesting sites for birds.
While a good grass/seed to consider, work with a professional
Integrating Big Bluestem into land management strategies requires collaboration and conscious efforts. Government agencies, conservation organizations, and landowners can collaborate to implement restoration projects that incorporate this resilient grass, as well as other common CRP mixes. Contact us today to learn more!