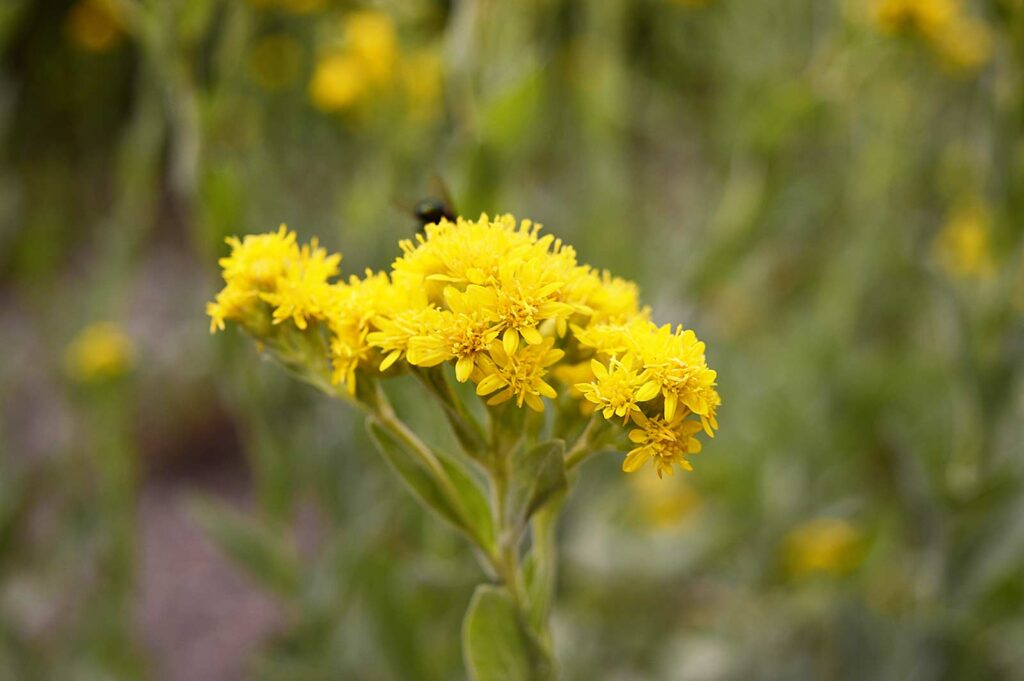 Commonly associated with hay fever, the Stiff Goldenrod actually doesn't have wind-blown pollen and therefore isn't the source of your sniffles! Instead, these hearty wildflowers are adaptable and a favorite of birds and butterflies.
Plant characteristics
A perennial plant, stiff goldenrod has green leaves, yellow blooms, and can grow between three and six feet tall. The best time for blooms is from late summer to early fall.
Growing conditions
Stiff Goldenrod is a resilient wildflower that can flourish in sandy, dry, or moist soil and can handle any light requirement—sun, partial sun or full shade. However, the goldenrod may be too aggressive for small areas and will need competition. It is a heavy self-seeder.
Native area
Most commonly found east of the Rockies in North America, the Stiff Goldenrod loves dry prairies and open spaces. This plant is a great addition to a diverse CP25 type mix and provides strong upright cover during severe winter conditions.
Let us help
We have been perfecting our seed specification requirements since 2003. We have set a new standard for seed processing that takes into account various needs such as stratification, scarification and seed cleaning.
If you need help establishing your CRP seed, our parent company can help. FDCE provides full-service CRP solutions. That means they handle seed purchasing, planting, herbicide application, documentation, and report submission for cost-share reimbursement from FSA. With FDCE, it's never been easier to establish CRP.