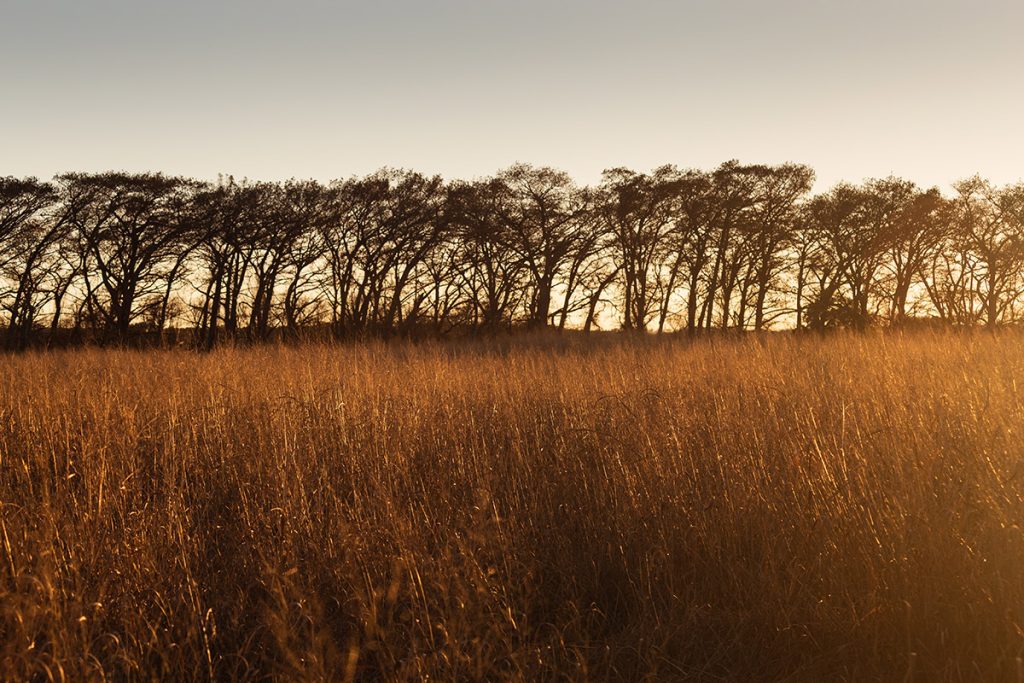 As a biomass feedstock, switchgrass has a bright future based on its current trajectory. In 2020, the US Department of Energy and USDA designated millions of dollars in funding to the study of crops like switchgrass in bioenergy production. Currently, the industry is on track to meet its goal of 1 billion gallons of biofuel production by the end of 2022. In the near future, that goal is certain to increase due to mounting pressure on the climate and the need for alternative energy solutions.
As the demand for biofuels and other bioenergy products continues to rise, switchgrass will become more and more vital to its production. As a feedstock, this native warm-season grass has significant benefits over other crops used like corn and wood.
One of its greatest benefits is that switchgrass can be grown across a wide range of the country. It is a native grass to every state in the US except for Oregon, Washington, and California. This and additional advantages like its renewability and resiliency mean demand for switchgrass is likely to increase in the coming years.
Switchgrass used for biomass
In biomass production, switchgrass can be used as a feedstock for a variety of applications in bioenergy. Biomass made from switchgrass is used for biofuels, biochar, and other bioproducts.
Compared to corn, switchgrass contains much more energy within the plant than it takes to produce. In fact, switchgrass contains 5 times more energy than it takes to grow and convert into biofuels like ethanol. This, as well as its compatibility with conventional farm equipment and adaptability in different areas, makes switchgrass an excellent biomass feedstock.
An ideal biomass feedstock for biofuel
One of the most popular uses for switchgrass in bioenergy production is biofuel. Used as a feedstock, switchgrass is one of the top species recommended by the US Department of Energy for biofuel production.
As an alternative to fossil fuels, biofuels made from biomass like switchgrass are being more widely utilized across the country. As climate change progresses, biofuels will only become more important to climate mitigation efforts.
Switchgrass for biochar production
Produced through pyrolysis, biochar is a charcoal-like biomass product that can be added to soil for environmental and conservation purposes. With its highly porous structure, biochar helps trap carbon in the soil. This is beneficial both for retaining nutrients in the soil and for carbon sequestration.
Along with biofuel, switchgrass is an optimal source of biomass feedstock for the production of biochar. With its deep root systems and unique plant properties like lignin, it can retain more carbon than other crops. As production increases over the coming decades due to grants and carbon-forward initiatives, switchgrass is sure to become a critical source of biochar feedstock.
Switchgrass for conservation
On top of its uses in bioenergy, switchgrass is an excellent species that can be grown for conservation purposes, especially on sensitive farmland. Used in programs like the Conservation Reserve Program (CRP), switchgrass can help reduce soil erosion on vulnerable lands, improve water quality, and enhance native wildlife habitat.
Switchgrass is the future of bioenergy
Over other crops used as biomass, the economic demand for switchgrass as a renewable energy crop is certain to grow.
In addition to its benefits for bioenergy production and the environment, it provides several other advantages for landowners. Switchgrass is adaptable to many different regions and climates across the country and provides strong cover for native wildlife. It also reduces soil erosion and stabilizes the soil with its deep root systems. Plus, it is relatively easy to grow compared to other biomass sources.
Interested in learning more about how switchgrass can be grown on your land and converted into bioenergy products? Reach out to us at All Native Seed. Whether for CRP or biomass, we provide high-quality seed mixes including switchgrass to get you started. Additionally, our sister company FDCE can help with switchgrass establishment and bioenergy projects. Contact us to learn more today!